Create a Custom List
When filtering a list of Items, you can save your current filters as a Custom List.
To do so, navigate to the Lists section

via the advanced toolbar, then: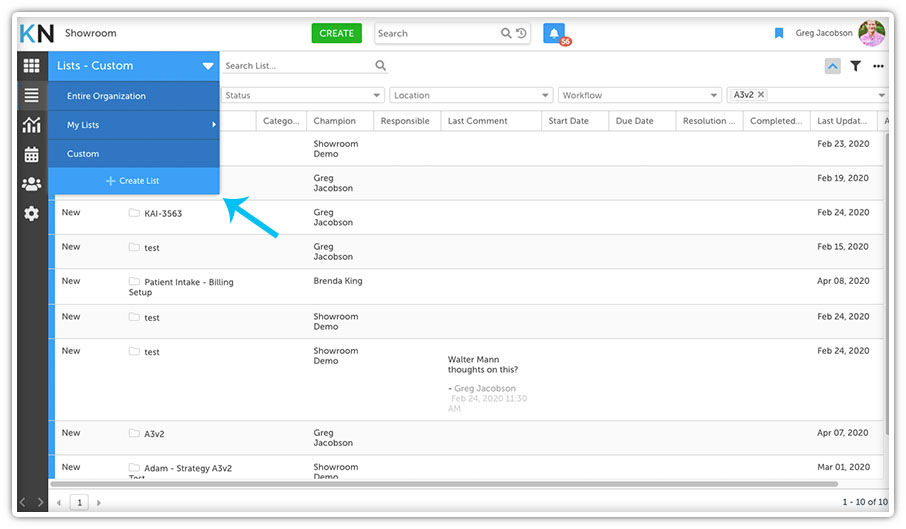 In the top left corner, click on .


In the resulting drop-down, click .


In the resulting window:

In the "Name" field, enter the title of your Custom List.


Filter the list as you normally would by applying the desired filter criteria under the Rules section.



When you're ready click .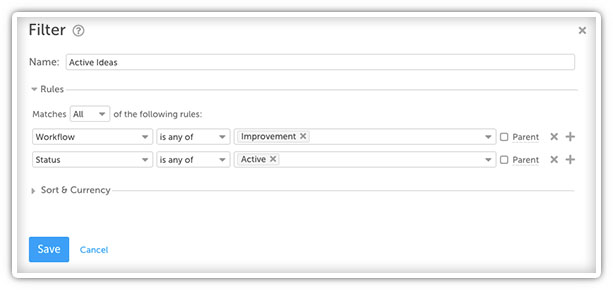 This Custom List will be added to the "My Lists" drop-down under the List picker in the top left corner. The next time you want to see this list of Items, just click its name within the List picker drop-down.