Quick Filters in the Lists Section
We've added quick and easy access drop-down filters to the Lists section. With this, you can quickly and more efficiently filter a List to pull up Items you want to see. This is great for creating custom Lists and Reports as well as filtering for specific Items in a timely manner.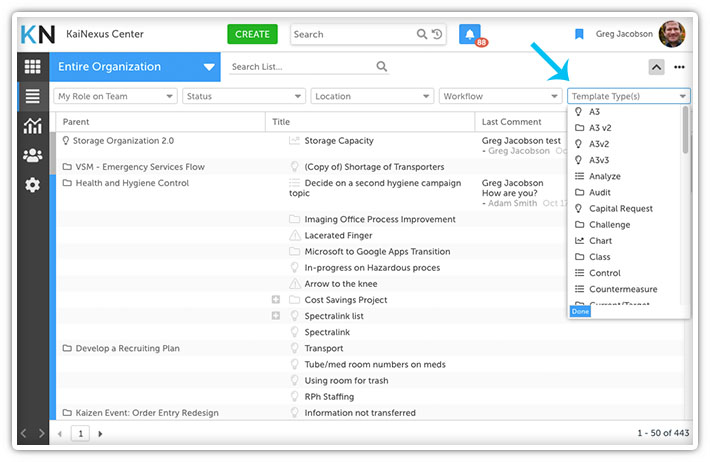 We've added some of our most commonly used filter rules to quickly apply to your List. These are:
Your Role on the Team of the Item


The Item's Status


The Item's Location


The Item's Workflow Type


The Item's Template Type



How do I use these Quick Filters?
To use the quick filters:
Go to the Lists section .


Click on the desired drop-down you want to apply a filter to and select the corresponding criteria.


The list will automatically apply those rules to your List.


Click the or in the top right corner to collapse or expand the quick filters on your List, respectively.


NOTE: The filter criteria applied in these filters will work in conjunction with the filters you apply in the

.
See also: