NOTE: Users must have Multi-Chart Import permission based Roles in order to use the Multi-Chart Importer. Multi-Chart Importer users may also need Quality Admin permissions.


The Multi-Chart Importer gives you the ability to update multiple charts with a single Excel import.



Where to find the Multi-Chart Importer?
It is important to note that in order to utilize the Multi-Chart Importer users must have the following Role-based permissions enabled.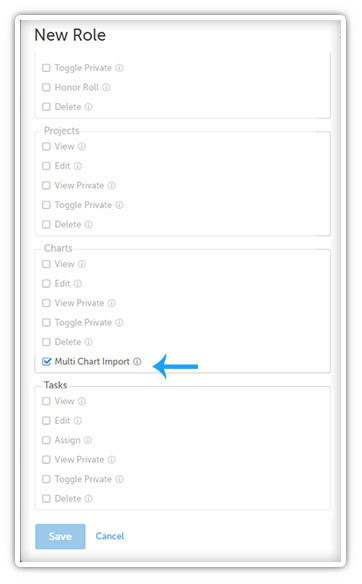 If the user has the applicable permissions listed above they will now have access to the Multi-Chart Importer. If they do not have access to the Admin section but still have the correct permissions, users can access the Multi-Chart Importer through your organizations Multi-Chart Importer hyperlink.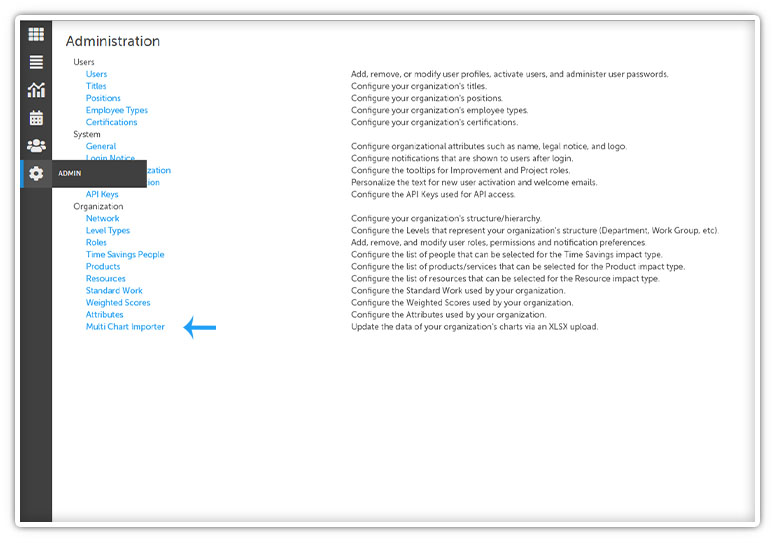 How to Format XLS/XLSX Files For Multi-Chart Import
To successfully update Charts using the Multi-Chart Importer it is important to make sure you adhere to the following style guide.
Updates to existing chart data can only be made using XLS/XLSX file formats (Excel, Google Sheets, Apple Numbers, etc.)


To guarantee you start with your Chart data in the correct format go to the app and export your Chart Data as an XLS/XLSX format. Making changes to this chart following the same format will help guarantee a successful import


Once you have exported the Chart data that you want to update, rename the Tab at the bottom of the sheet the Chart item number. The tab title should only be the Chart item number with no other information.



You can update multiple charts at once. Create a different tab for another Chart. Be sure to label the tab with the corresponding Chart item number.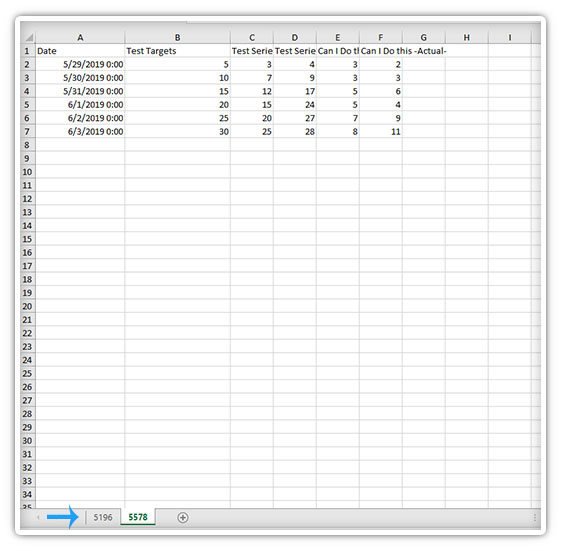 Update the values of existing data within the cells.
NOTE: You can not update a calculated series or shared series using the Multi-Chart Importer. If you want to update a shared series, update the original Chart data that is being shared. If data that is updated is being used in a calculated series, it will be updated upon import.


Save the XLS/XLSX file.
Using the Multi-Chart Importer
If you have an XLS/XLSX file saved in the appropriate format, you can now upload the Chart data into the system.
Select the Multi-Chart Importer from the Admin section. You will now be directed to the Multi-Chart Importer page.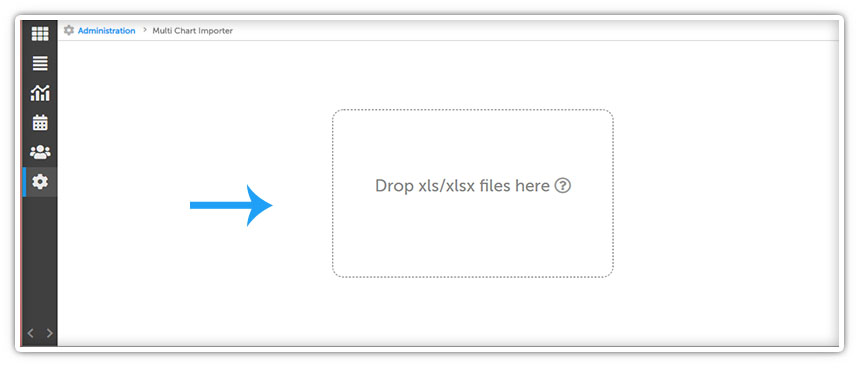 Upload the XLS/XLSX file.



Drag and drop theXLS/XLSX file from your desktop into the "Drop XLS/XLSX files here" area.


Click The XLS/XLSX file area and select your file from the image locator.


Once the chart is uploaded you will receive an onscreen pop-up notification. If the Chart data was updated successfully the message will read "Success". If there is a problem with the Chart data being updated you will get an error message.