User Count by Location Report
This Report enables you to drill down into the number of Full Access, Frontline, Setup, Capture, Inactive, and - if the appropriate Add-Ons are enabled in your organization - Incident, Wallboard, and Kiosk users in specific areas of your organization.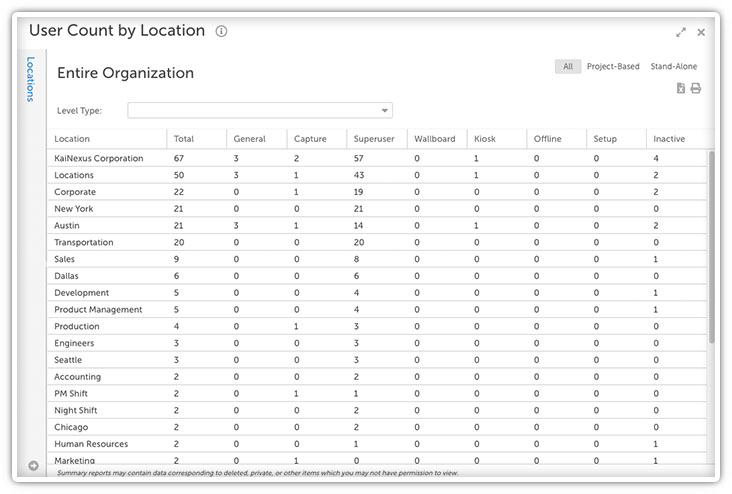 Working with the Report
Pick a Level Type (or Types) in the "Level Type" field to list only Locations of a certain type on the Report.


The Network diagram can be found along the left side of the page. Use this to filter the Report by Location - only people in the selected Locations will be included in the Report.


You can also:
Export the Report to an Excel spreadsheet by clicking near the bottom left corner of the page.


Export the Report as a PDF by clicking near the top right corner of the Report.