Whenever you're creating a new improvement in KaiNexus, you have the ability to initially save it as a draft. A "Draft" is a preliminary version of an Item; the submitter has entered some of its information but has not yet submitted it. Only people on the draft's team can see it. You can save an Item as a draft if you still need to gather requirements or are waiting on information that needs to be entered into the form. Anything that is in a

status will appear with a light gray color.
How do I save an Item as a Draft?
To save an Item as a Draft:

Click at the top of the screen.


Click the name of the Template you wish to use to create your new Item.


In the resulting window:
Depending on the type of Workflow, different information will be required; there may be optional Fields and Attributes as well. You will be required to enter a short summary of the Item - this Fields is often called the "Title", "Summary", or "Theme".


Once you've entered in the "Title", be sure to populate any additional Fields or Attributes in order to successfully proceed.


Click .

NOTE: Only you and Users you assign to the Team can view an Item you have saved as a Draft.
PRO-TIP: If you fail to complete submission when creating an Item in KaiNexus, the Item will auto-save as a draft for you to revisit later.
NOTE: An Item will be saved this way for 14 days from when it was last updated, after that it will be automatically deleted.

Click to resume your submission of the Item you in the process of creating.


Click to delete the Item you were in the process of creating.


Click "Dismiss Message" to continue using KaiNexus. You will be prompted again to take action on this Item later.
How do I submit an Item in Draft status?
Open the drafted Item you wish to submit, then:
Click the status picker in the top left of the Item.


Click in the resulting drop-down menu.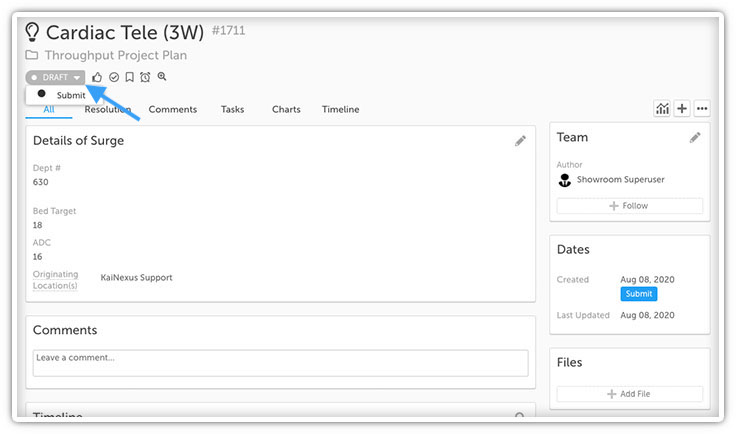 In the resulting window, you can make any additional edits to the Item, if necessary.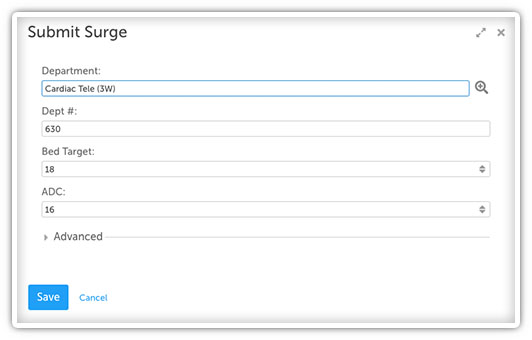 When finished, click

.