The Branding Module
When it comes to adopting a new tool, personalizing the look and feel of KaiNexus for your Users promotes brand cohesion within your organization and promotes system adoption.

REQUIRED: Reach out to your Customer Experience Lead to help take advantage of this feature.

KaiNexus is full of areas throughout the platform where you can completely customize the visualization of your system, but with the Branding Module, you have the ability to add even more customization options for your KaiNexus instance. This can help increase the familiarity of the platform and create a more welcoming experience for your Users.
What can I customize with the Branding Module?
Your Organization Logo
With the Branding Module enabled, you will be able to change the default KaiNexus logo in the top left corner of the Navigation Bar.
This will replace the "KN" logo as well as the text of your Organization name with the same logo that you have set as your Organization Logo in Admin > General > Organization Logo.
This will also replace the KaiNexus Logo that appears during a User's Account Activation process when a User first tries to sign into KaiNexus.

NOTE: This change will only be visible to all of your Users that are able to sign into the system (Superusers, General Users, Capture Users, and Wallboard Users).
Customize Template Background Colors
Enabling the Branding Module also allows you to customize the Template background colors to make it easier to differentiate between Templates.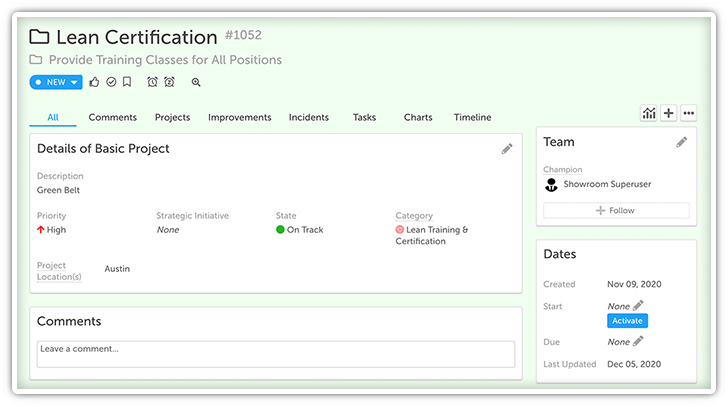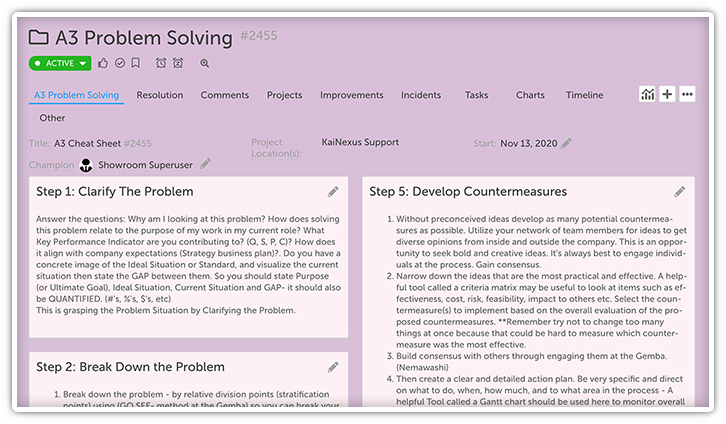 PRO TIP: Take it a step further and apply a gradient!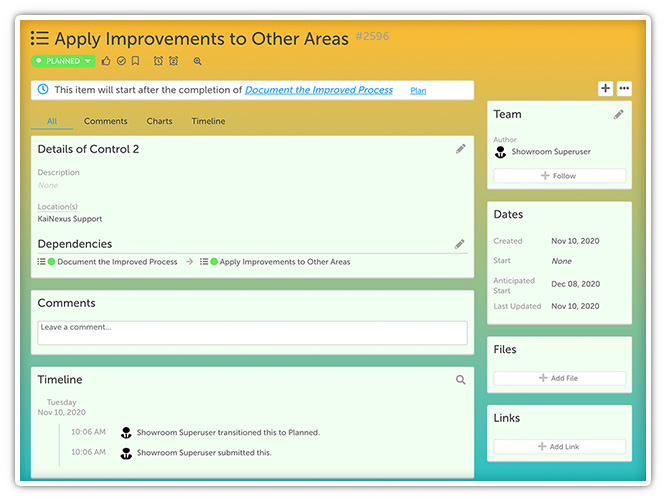 Customize KaiNexus Colors
With the Branding Module enabled, you will be able to customize the colors of:
The Create button
The Notification Bell
The Bookmark icon
Drop-down menus for the Boards, Items, People, and Reports Sections

Item Status (New, Planned, Active, Overdue, Resolution Submitted, Complete, Deferred, and Archived)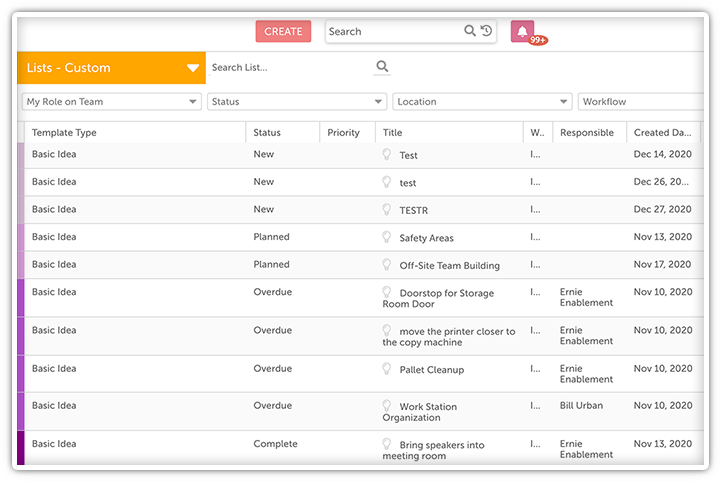 Graph, Impact Summary, and Impact Over Time Reports