Organizational Digest
The Admin area is only accessible by administrators; only System Administrators can perform the functions detailed on this support page.
To set the default days your organization will receive their email digest:
Navigate to the "General" admin page.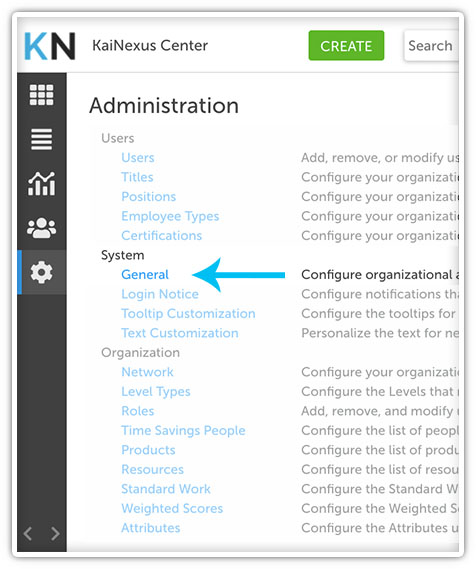 Check the box next to "Configure Default Digest Days for new users' preference".


In the resulting options, check the boxes next to the days of the week that you want your users to receive their email digest.


Click .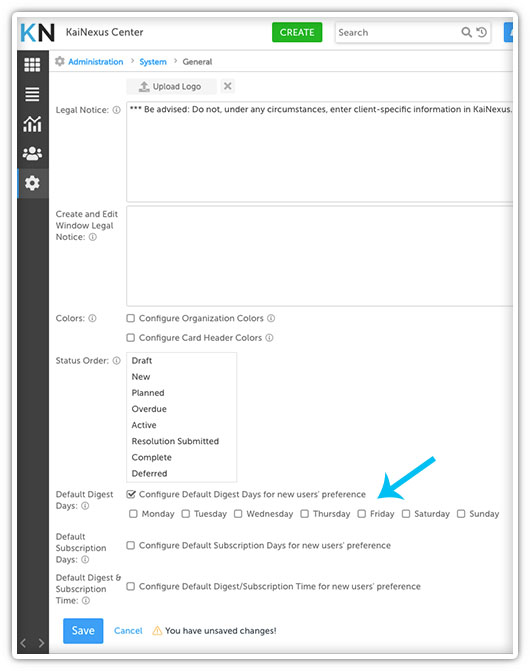 NOTE: This setting will be used as a default when creating new Users.
You will need to sign out and sign back into the system to see this change take effect.