Organization Name
The Admin area is only accessible by administrators; only System Administrators can perform the functions detailed on this support page.
To change the name of your organization that appears in the top left corner of KaiNexus:
Navigate to the "General" admin page.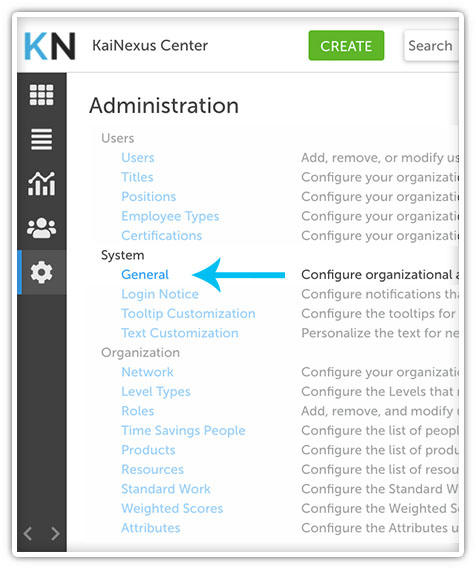 Enter the new name in the "Organization Name" field.


Click .


You will need to sign out and sign back into the system to see this change take effect.