Change your password
You can change your password whenever you want.

If you log in using Single Sign-On (SSO), you don't have or need a password.

If you've forgotten your password, you can reset it via email.

To change your password, log in to KaiNexus, then:
Click your profile picture in the navigation bar.

Click User Profile in the resulting drop-down menu and your user profile will open.

Click Actions in the top right corner of your user profile.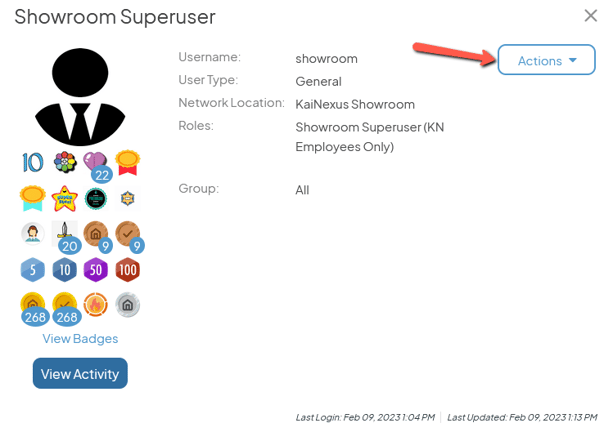 Click Change Password in the resulting drop-down and the Change Password window will open.


Enter your new password in the New Password and Confirm New Password fields.

Your organization will have established some rules regarding the complexity of your password, which will be listed on this page.

If your password does not meet one of these requirements, a red x will be displayed next to the violated rule and a red border will encircle the password. You will be unable to proceed until you enter a suitable password.

Click Save and your password will be updated.