Chart - Other Information
Viewing Chart Annotations
With Chart Annotations, you can add notes and link items to specific data points on your Bar/Line, Pareto, and Threshold Charts.

This enables you to draw parallels between improvements and KPIs by giving context to your data points and telling the story behind the data.
How do I see Annotations that have already been added to the Chart?
An annotated data point will be signified with a colored marker. Hovering over that data point will reveal a tooltip containing a summary of its Annotations.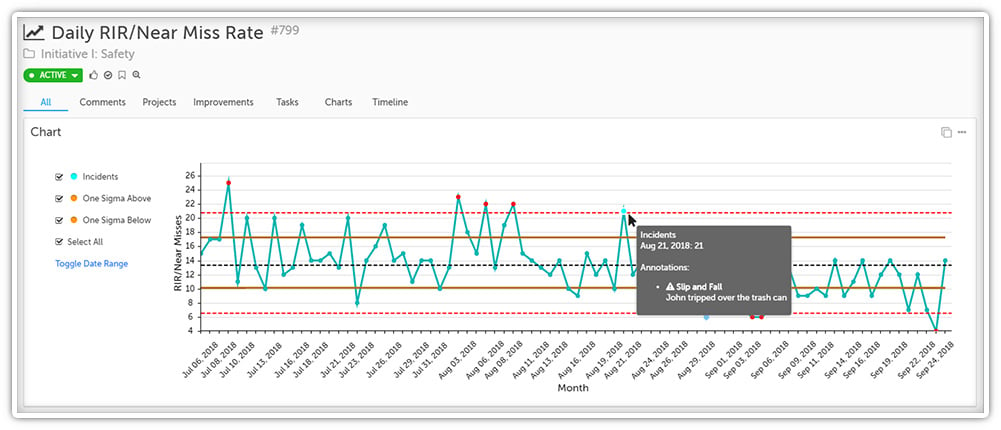 If there are more than 6 Annotations on a particular data point, the tooltip will prompt you to click the data point to see the full list.

You can also see a complete list of all Annotations that are on the Chart. To do so:
Click in the top right corner of the Chart section.


In the resulting drop-down menu, click .



This will open a list of all Annotations, detailing the date or category (depending on which your Chart uses) and series to which each Annotation is tied, and the item link or note included on each Annotation.

If an Annotation includes a link, you can click the name of the linked item from this window to open that item.