We understand how important it is to make quick edits to your Templates with ease in KaiNexus. We've created a better way for you to do just that when making changes to your Items with single field editing. This capability should provide a more user-friendly and precise editing experience.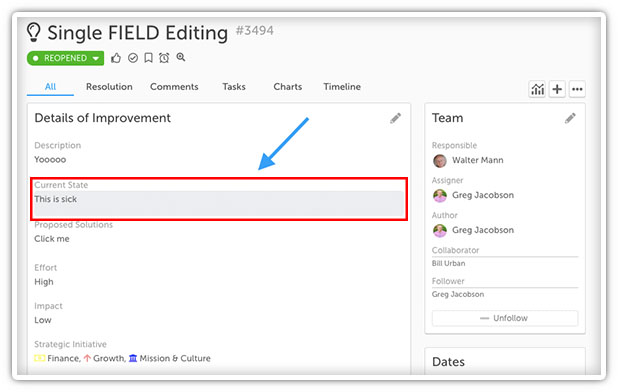 How to use Single Field Editing on your Templates?
All you need to do is be able to edit the Item! As long as you can edit the Item, whether it be because you are on the Team of the Item or you have the correct permissions to do so in the system, you can automatically take advantage of this feature.
To use this feature, open up the Item you wish to edit, then:
Simply find the field you wish to edit and hover over the area where you can input information into that field. You should see a gray box surrounding the current information populated in that field.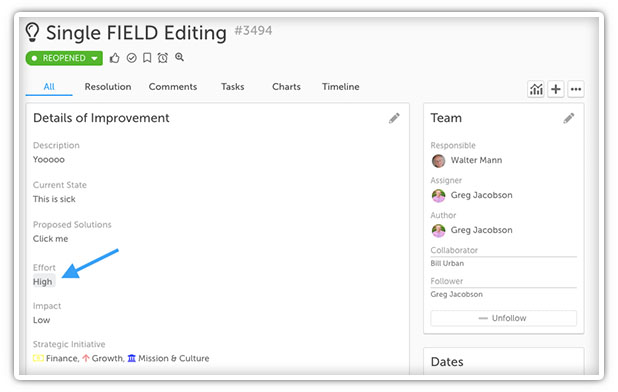 Click into the gray box for that field.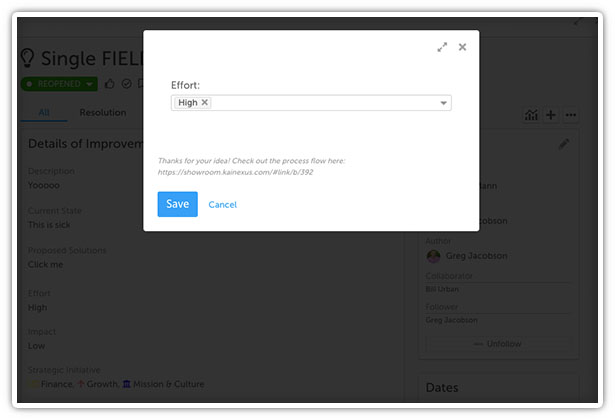 In the resulting window, you can make any changes you would like to that specific field.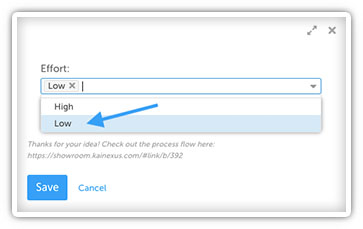 When you're finished making updates, click .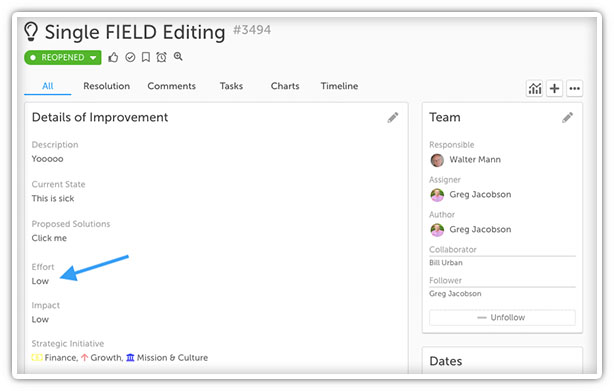 What can you edit on your Templates with Single Field editing?
Currently, with single field editing you can edit the following fields with just a single click directly on your Templates: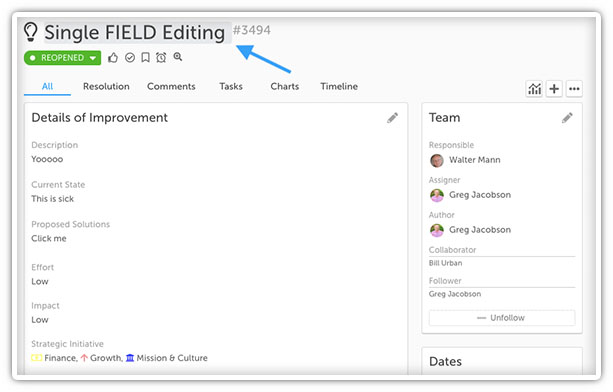 Any Fields and Attributes shown on your Items

NOTE: This includes the support for any Fields and/or Attributes that can appear on your Template with Controlling Fields.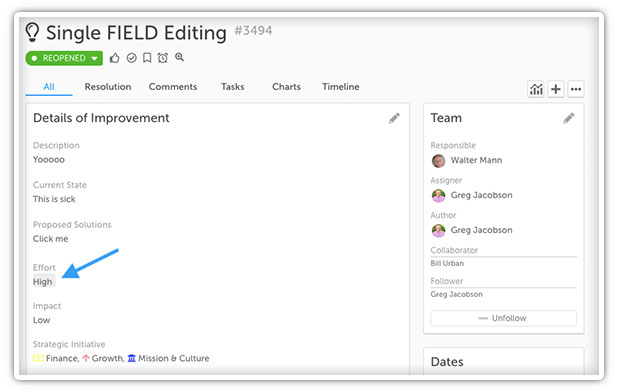 The Location Fields on your Items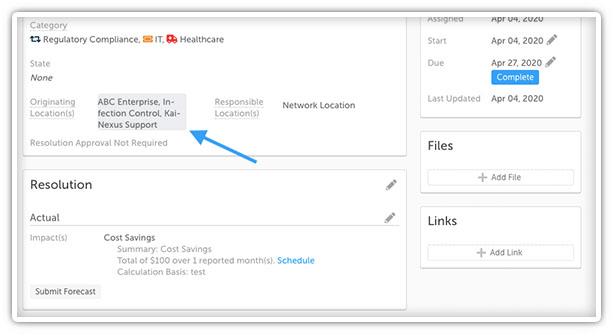 Any quantitative Resolution details on your Items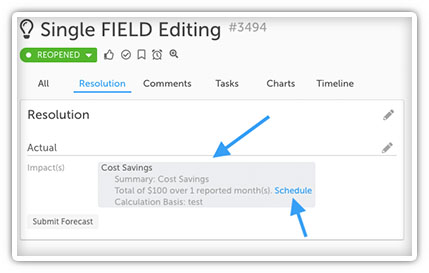 NOTE: This is especially helpful for updating Items with Custom scheduled Impacts recorded! (Advanced ROI)
For more information on how to edit your Items, check out the following support pages: