Request an account
If your organization uses KaiNexus but you don't have an account yet, request one from your organization's login page.
How do I request an account?
First, go to your organization's KaiNexus sign-in screen. The URL is unique to your organization.
Click Can't access your account? at the bottom of the sign-in screen.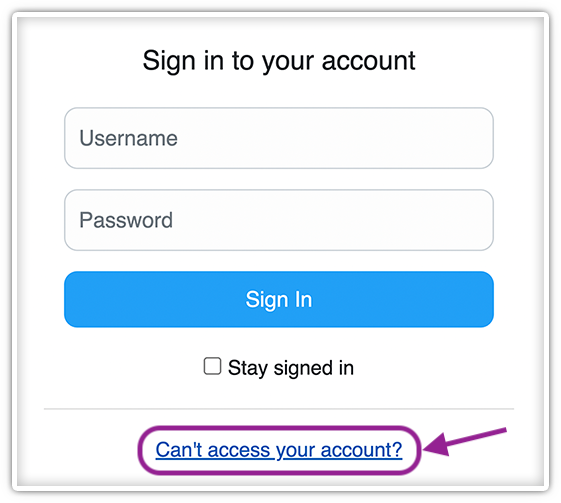 In the resulting Help window, click Request Account.

In the resulting Request Account window, enter your First Name and Last Name.

OPTIONAL: Enter your phone number, email, role/title within your organization, the name of your organization, and your department. While you are not required to enter this information, it can be very useful for the people creating your account.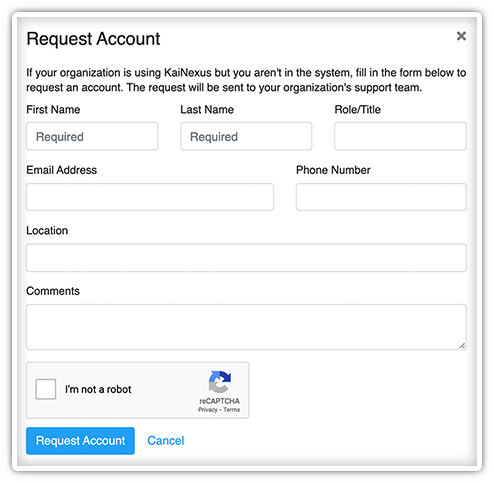 Check the CAPTCHA box to confirm that you're not a robot.

Until androids are recognized as sentient beings, KaiNexus is reserved for human use. Cyborgs (humans with cybernetic enhancements) are more than welcome to request an account!

Click Request Account. This will close the Request Account window and take you back to the login screen. A message will appear confirming that your request has gone through.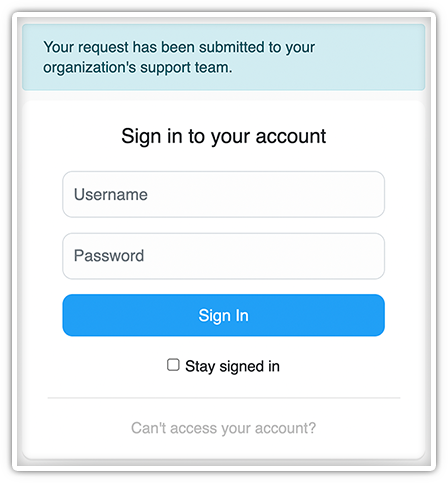 What happens when I request an account?
Your request will be sent to your organization's support team or, if there is no such team, to the KaiNexus support team, who will confirm with your organization. If your request is approved, you will be added to the system.
Recommended Reading