Print/Save PDF a Board
When working with any Board you have access to in KaiNexus you have the ability to PDF the Board.
How to Print/Save PDF a Board?
To Print/Save PDF a Board, navigate to the Boards section

, select the Board that you wish to export, then:
Click near the top right corner of the Board.


In the resulting drop-down menu, click the .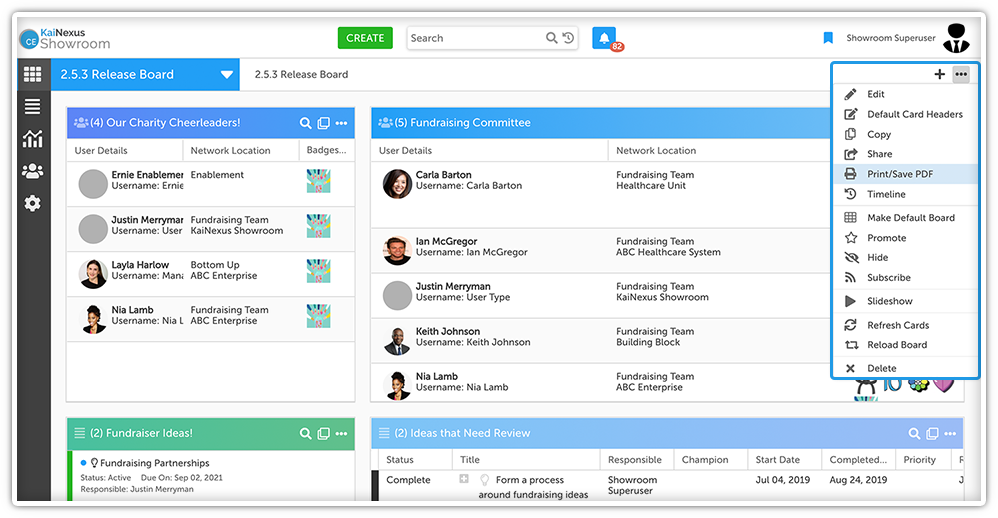 In the resulting window: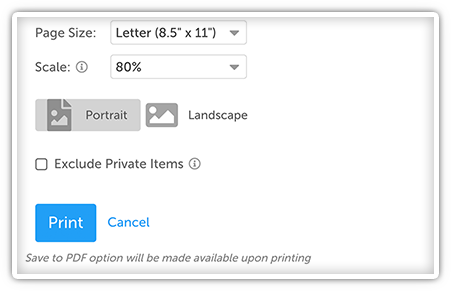 Page Size: Choose the size of the page - Letter (8.5" x 11"), Legal (8.5" x 4"), A3 (11"x 17"), A4 (8.27" x 11.69") or Custom.

Scale: Choose the scale percentage to determine how much of the item's content will be displayed on the page when exporting. (Ex. Selecting 50% will double the amount of content you can fit)

Orientation: Decide whether you want the PDF to be in "Portrait" or "Landscape" by selecting the desired orientation.

Exclude Private Items: If enabled, any Private Items within Item List Cards will not be included in the PDF. This does not apply to Item Lists in Gantt View.
When you're ready, click .