New Features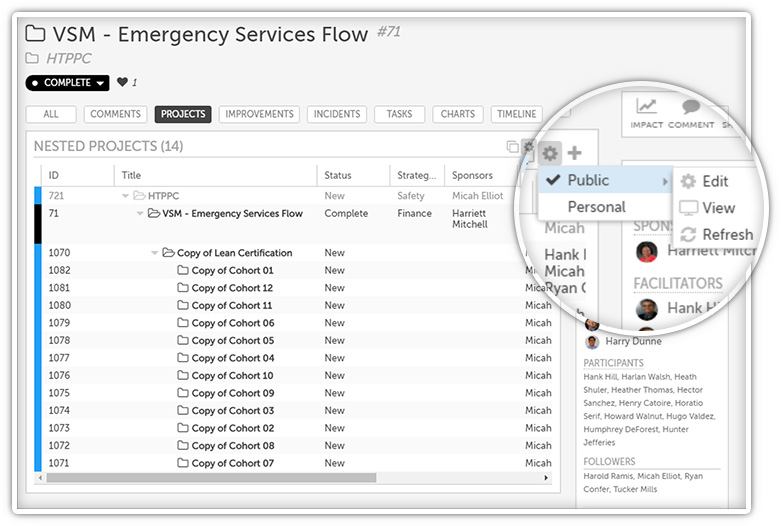 You now can have KaiNexus create your Pareto Series layout automatically.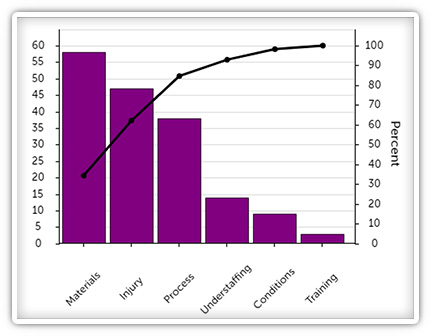 Complete Releases Notes
Improvements
You can now add header fields to any of your Improvement, Project, Incident, or Task templates so that you can visually group related fields and Attributes together. Reach out to your Customer Experience lead to take advantage of this new feature.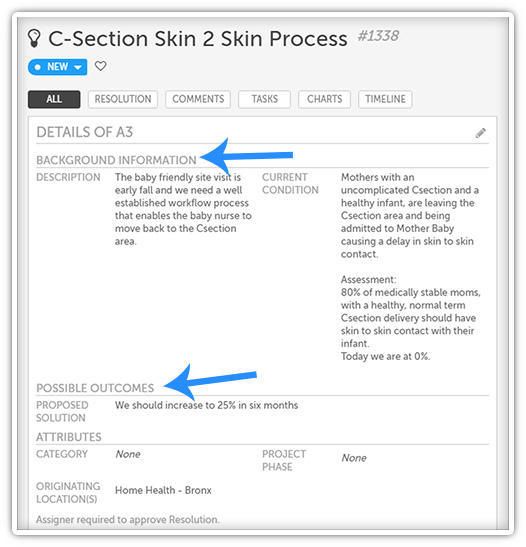 We've added a new opt-in notification preference for "Due date approaching." If you add this preference to your account, you will be notified about Improvements and/or Incidents which are going to be due in 5 days.


In the Task filters, we added the ability to create a list of requested Tasks.


Your organization can now be a hybrid of SAML (single sign-on) and KaiNexus authentication. (Only applies to organizations using single sign-on.)


We've added several default dates to the "due date" field when assigning Improvements, Incidents, and Tasks.


Advanced filters have been added to the Improvement Curve, Project Curve, and Impact Summary Report Cards to give you more control over what data should be used to generate the Report.


The "Standalone" and "Project-Based" filters have been added to the User Activity Board, Location Activity Board, and User Impact Boards.


The values of data entered on a chart will no longer be automatically rounded.


You can now filter a list of Tasks by the "Planned" and "Deferred" statuses.


An has been added to all "Edit date" fields so that you can quickly clear the existing date.


You can now view a list of Tasks in the Kanban View.


You can now manually adjust the length of all windows in the system.


You can now fully expand charts.


Thousands separators (commas) have been added to numbers in the Impact Summary Report.
Bugs
A bug was fixed which occasionally caused an error when clicking the breadcrumb to go back to a Board's parent.


A bug was fixed which caused any milestone and bottleneck filters to be lost when copying a Card.


A bug was fixed which caused e-mail submissions to fail when SAML was enabled.


When you adjust the width of the "Filter" window, its contents will now be resized correctly.


A bug was fixed which disabled the editing of some charts.


A bug was fixed which caused some changes made to the "Configure View for Card" window to be lost after refreshing your browser.


A bug was fixed which prevented the KaiNexus team from removing an Attribute's default values from Improvement Templates.


Returning an Improvement, Incident, or Task to the "New" status now clears the Responsible person and Assigner.


Tasks are no longer marked as "overdue" on their due date, but on the next day.


The Engagement Reports no longer include data for Incidents. They are drawn solely from Improvement data.


A bug was fixed which sometimes caused the notification window badge to reflect a different number of notifications than were actually present.


Tasks you assign to yourself will no longer go into the "Requested" status.


A bug was fixed which caused paging to appear on Cards in the List View when only one page of results was present.


A bug was fixed which prevented lists of Improvements containing special characters from being exported to a PDF.


A bug was fixed which prevented the "Collapse" button from collapsing the Network chart.