How to Report on Incidents
STOP: Is the Incidents module active for your organization?


With the unification of all workflow based Activity reports, Incident reporting is now viewable as a part of the Activity reports.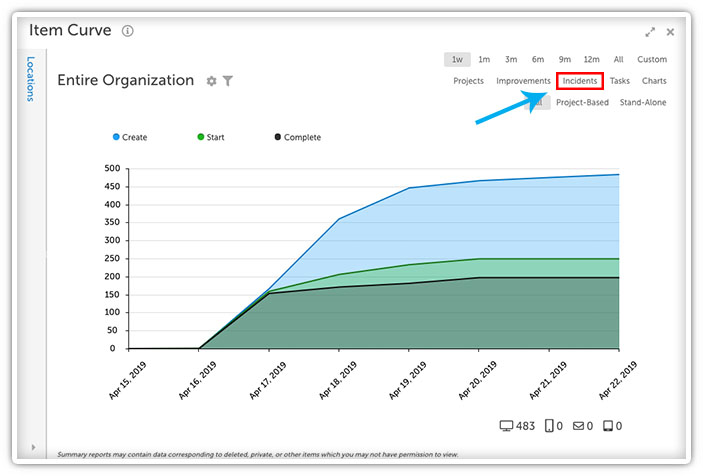 If your organization has enabled the Incident module, an additional workflow option called "Incidents" will be available for selection near the top of the reports.


You have the ability to report on your organization's Incidents through several different reports.


For additional information on each report you can filter by Incidents, check out the following support pages: