Delete a Card
Who can delete a Card?
The Board's Editors


Anyone with the "Global Board Administrator" permission
How do I delete a Card from a Board?
Open the Board that holds the Card with which you want to work, then:
Click in the top right corner of the Card.


In the resulting drop-down menu, click .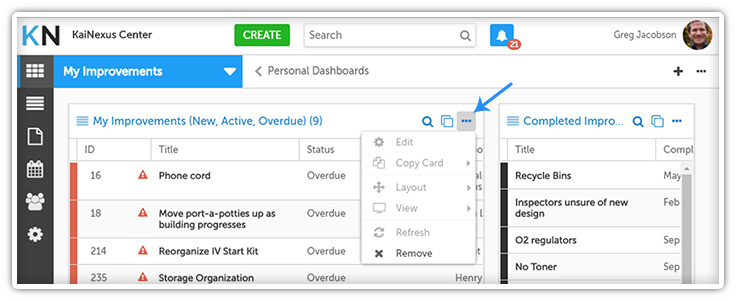 In the resulting window, click .
NOTE: Boards have a maximum card limit of 16. Once a board has 16 cards users cannot add or copy additional cards to that board.